Did you know I've been doing a feasibility study on a bungalow development (Check my IG @natashaccollins)?
We've had it for years. After Mum moved out of it, it was rented out. The plan is to now sell it at its highest value. The profit going to clear another mortgage.

Currently there's a mortgage of £240k outstanding on it. My original idea was either to extend the bungalow (it's a big plot of land it sits on) or pull it down and convert it into 2 x 3 bed semi detached properties. 

Sounds good right?! But here's the catch, the market it flatlining in Bath and so anything risky probably won't make the return needed.

Here's the options:

1. 2 x 3 Bedroom Semi Detatched properties – Cost to build £450k / Resale £700k
2. Add a rear and front extension + turn the garage into the kitchen (4 bed) – Cost to build £119k / Resale £430k
3. Just sell as is – Sale price £300k
4. Add a front extension + turn garage into the kitchen (3 bed) – Cost to build £60k / Resale £355k
5. Turn the garage into a kitchen and move internal non structural walls around to make three large double bedrooms – Cost to build £14k / Resale £340k

Number 5 it is. It's the lowest cost for the biggest gain. 

Want to see pictures so you can picture it yourself?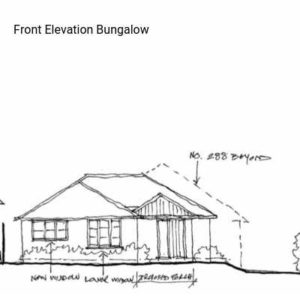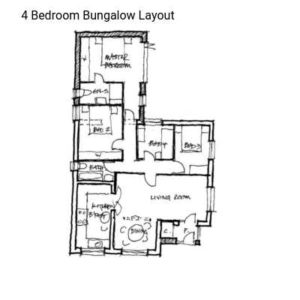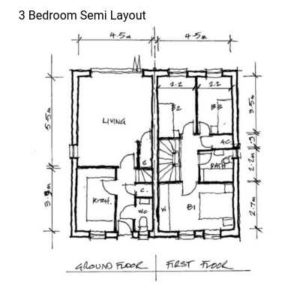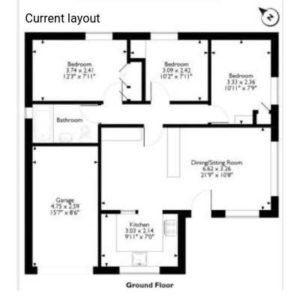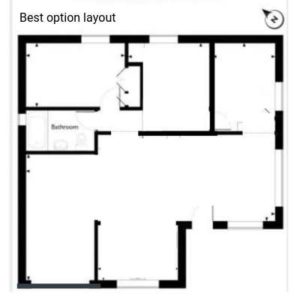 I cannot stress it enough that you NEED TO BE ASSESSING ALL THE OPTIONS, rather than give up immediately. If you feel there's a deal there probably is, but it might not be the immediate option.
DO NOT START A PROJECT THAT MAY JUST WORK OUT. Test your options, spend a little bit of money to test which solution is viable – I spent £1,260 on plans and pre-planning advice in meetings with the council and architects, getting costs together for each option.
Too many investors are scared to spend, they think they know what will work and jump in. Only to find that they are very quickly back peddling when they won't get the return they lost.
This process should be the process you go through every single time you want to develop.
This now has a short term tenant in for the next 6 months, the tenancy will end just before the fixed term of the mortgage comes up. We'll do the works and then sell it on staged and beautiful.
What is your key takeaway? How are you going to handle your next development?
Natasha
P.S Once you've brought your first property, want the strategy to expand your property portfolio? Click HERE to get my free flowchart!