NC Real Estate has been in the press and is always doing some absolutely amazing things. Here's what has been going on and where we've been featured elsewhere!
If you want to download any of our press releases then they are all HERE and if you want anymore information then do not hesitate to CONTACT US
We would love to guest write for you and we would love you to guest write for us, so why not get in contact, let's swap content! – NC
---

NC Real Estate was welcomed at a guest speaker at mipim 2016 at Kensington Olympia to sit on a panel discussing Talent in Property. It was a great event and I was delighted to be invited by mipim and the RICS.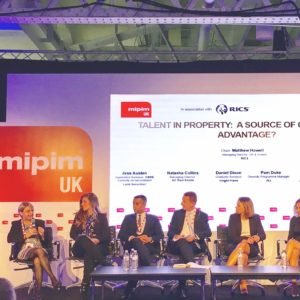 ---

NC of NC Real Estate is working with Lion Heart, the Charity for RICS Members and their families to deliver seminars called Supercharge Your Wellbeing – The aim is to change the focus within the industry from working to exhaustion, to having a fabulous work / life balance.
Check out the press release here
Check out the Blog here
'I don't want to hear of any more professionals getting torn apart by the pressures of working long hours and studying, I want them to know that it is OK to put themselves first, do things for themselves and enjoy their working environment.' – NC
---
NC was interviewed with Cylex Business Directory – Check out the interview here:
---

NC has Guest Blogged for Right Surveyors – You can read it right here: