It's in my interest to be in the know with the UK hotspots for investing. It helps me look at potential opportunities with the Members' Club Members and it also means that I am in the know.
When on the lookout for new places to invest in, it's always wise to look at areas earmarked for regeneration. Why? Because the Government is ploughing money into an area to bring back life can only mean positives for everyone involved… including the housing market!
Of course, to know exactly what is going to happen over the coming 12 months I would need a crystal ball (I'd be a rich lady if I had one in my possession!), but unfortunately one hasn't fallen into my lap… so this is speculation.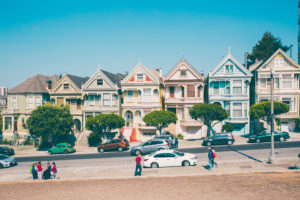 If you haven't noticed at the moment the Southern property market has stalled. Property prices are still huge, in comparison to rental income (yields aren't the greatest) and there is a lack of movement. Mainly because 'Brexit' seems to have thrown a lot of people off entering into the market, especially if there is no growth. It's a market that from south Birmingham down (although there may be some hotspots) I will be biding my time with, just to see what happens…
Yet further North things really seem to be kicking off. Have you heard of the

Governments two schemes

:
Midlands Engine Projects

The Northern Powerhouse
These are regeneration projects designed to increase trade and development in these areas… and link them together via high speed rail (HS2).
It's exciting times for the Midlands and further North. With so much money filtering into the area from Government and private investors from both the UK and overseas, it's clear to see that investment is being pumped in there for a reason. 
So, is it time for you to take action and turn your eyes towards the North. Yes, I think so. Wherever there is new development, it's always important (in my eyes) to get in there at least 2 years before… the reason being is that you want to catch the market whilst it's still waiting for the completion of developments.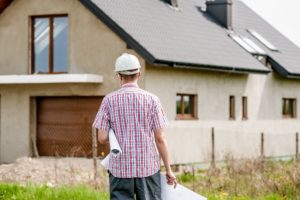 You can then start investing on a cyclical basis, picking up properties whilst the markets are still low and then disposing of them as the wave of people into the area swells. Your job is to be just ahead of the curve, yet not so far ahead that the whole regeneration project has time to collapse as funding dwindles (i.e. make sure ground is broken and there is no way of stopping).
One of the first major projects to be completed in the new Terminal 2 at Manchester Airport which will complete in 2020 bringing an anticipated 1,000 jobs into the area, plus an influx of travellers. This is huge for local businesses and tourism and only just over 2 years away!
The future is looking really bright in the North and it's where my attention is firmly fixed at the moment.
Locations that have caught my eye (and that I will be looking at further as the year progresses):
Manchester

Liverpool

Crewe

Sheffield
Where to start…
If you could do anything right now to make sure you get into the region whilst the price is right, start mapping when these developments will complete and put in place and acquisition strategy accordingly. Go and visit places, get excited about the new developments. Not all areas will make your heart soar and I advise to only invest in areas that you are passionate about and that you think will work well for your property portfolio.
Follow the regeneration, there's a reason it's happening!
If you want to know more about Property Portfolio Expansion Strategies, then CLICK THIS LINK HERE.
NC
P.S You need to do your due diligence on an area, make sure you understand it, from there go forth and invest! This article is my opinion only and is with an eye firmly focused towards the future…