Oh, my days! I have a HUGE confession to make (shhh don't tell anyone)… but I seriously cannot stand reading dull property press.
You know the stuff where it's dry as hell, you know it's got a point, and YES you probably should be listening to it because it's going to affect new regulation…
But SERIOUSLY, it's making you want to snooze. More figures, more percentage points, more stats, case law etc, etc, etc… lengthy, tightly packed paragraphs with boring stock images.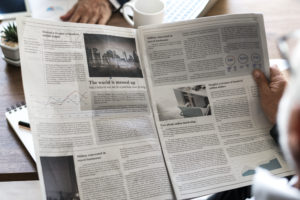 I get you, I find it horrendously frustrating too. My response is to simply skim read (I'm very good at that) and then Google the main point and find some bullet points and then research around the edges if there is something I need to pay more attention too.
And then to be honest with you… I then pick up an Elle or a Cosmo, because quite frankly, I work in this all day annnd my main focus is making it exciting. I just lose the will to live with trying to focus on these things.
Until…
I was caught off guard… reading ES magazine on my way home from Nottingham.
I'd picked it up for some gentle reading on fashion and maybe some pop culture to soothe my frazzled mind.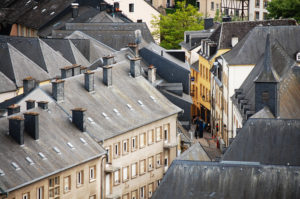 But what did I get… a superbly well-written piece on the blight of the High Street in SoHo by Joy Lo Dico. She reported on the closing of Wardour News, a long time retailer…. Which after 30 years is now closing.
At first, I thought that I was going to be reading the traditional 'Landlords suck for putting up the rent' type spiel. 
Yet instead I read a piece that accepts gentrification as something which has to happen. It's not always wanted, and yes sometimes it can ruin the look and feel of a place and that is almightily sad. The reporter went to the newsagent owner directly and asked what had happened… yes, the landlord had wanted a rent increase to fall in line with market rents (fairly standard). Yet, that wasn't the reason this retailer wasn't staying.
He had worked this shop for 30 years, his children didn't want to take over. Whilst, he would probably just be able to get by with the rent increase and a friendly neighbour landlord had offered him a nearby unit for free… he didn't want to continue. He didn't want to run the shop all day, he wanted time out.
Sometimes, there just isn't anyone to blame for the changing of an area… it's just simply time to change and people need to do that to make sure their life is fulfilling.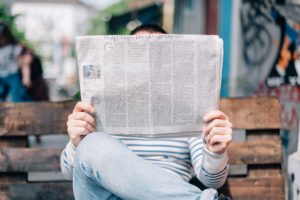 And whilst this may not seem like the outcome anyone would want to report on because quite frankly it's very normal, completely understandable and really doesn't seem necessary of a huge 2-page spread.
For me it made me want to celebrate… this is the kind of property press I want to read. A surprise piece, told by those who are simply interested in what's going on AND gives a wholly fair report. 
Bravo Joy, I enjoyed this! Thanks for telling it like it is without the waffle… for that, I salute you!
The article was featured in the ES Magazine from 11/05/18 and was titles No Place Like SOHO pages 33-34.
Natasha